Aloha Mini Gemstone Stack
Regular price
$34.00
Sale price
$34.00
Unit price
per
or 4 payments of $8.50 with
This Aloha Mini Gemstone Stack captures the essence of Summer and the beauty of the beach. With its vibrant gemstones and adorable sea turtle charm, it's the perfect accessory to elevate any outfit with a touch of beachy vibes
Buy any 2 items, get one free with code
BOGO2
Free Returns & Exchanges
This Aloha Mini Gemstone Stack captures the essence of Summer and the beauty of the beach. With its vibrant gemstones and adorable sea turtle charm, it's the perfect accessory to elevate any outfit with a touch of beachy vibes
About the Stones
Fluorite is a stone of stability, believed to inspire order during chaotic times and bring a state of calm. Items carved from Fluorite were prized possessions in Ancient Rome.
Chrysocolla is a stone of intuition, believed to bring peace and tranquility to the wearer. Ancient Incans and Aztecs used the gem to adorn their temples and sacred places, believing it could help connect them to the gods.
Cream Riverstone is a stone of creativity, believed to encourage imaginative and innovative thinking. The gemstone was thought to have been used in traditional Native American ceremonies to cleanse the soul and bring joy.
Blue Magnesite is a stone of calming energy, believed to help soothe and calm the mind. Since 1998, scientists have discovered magnesite in meteorites and on Mars.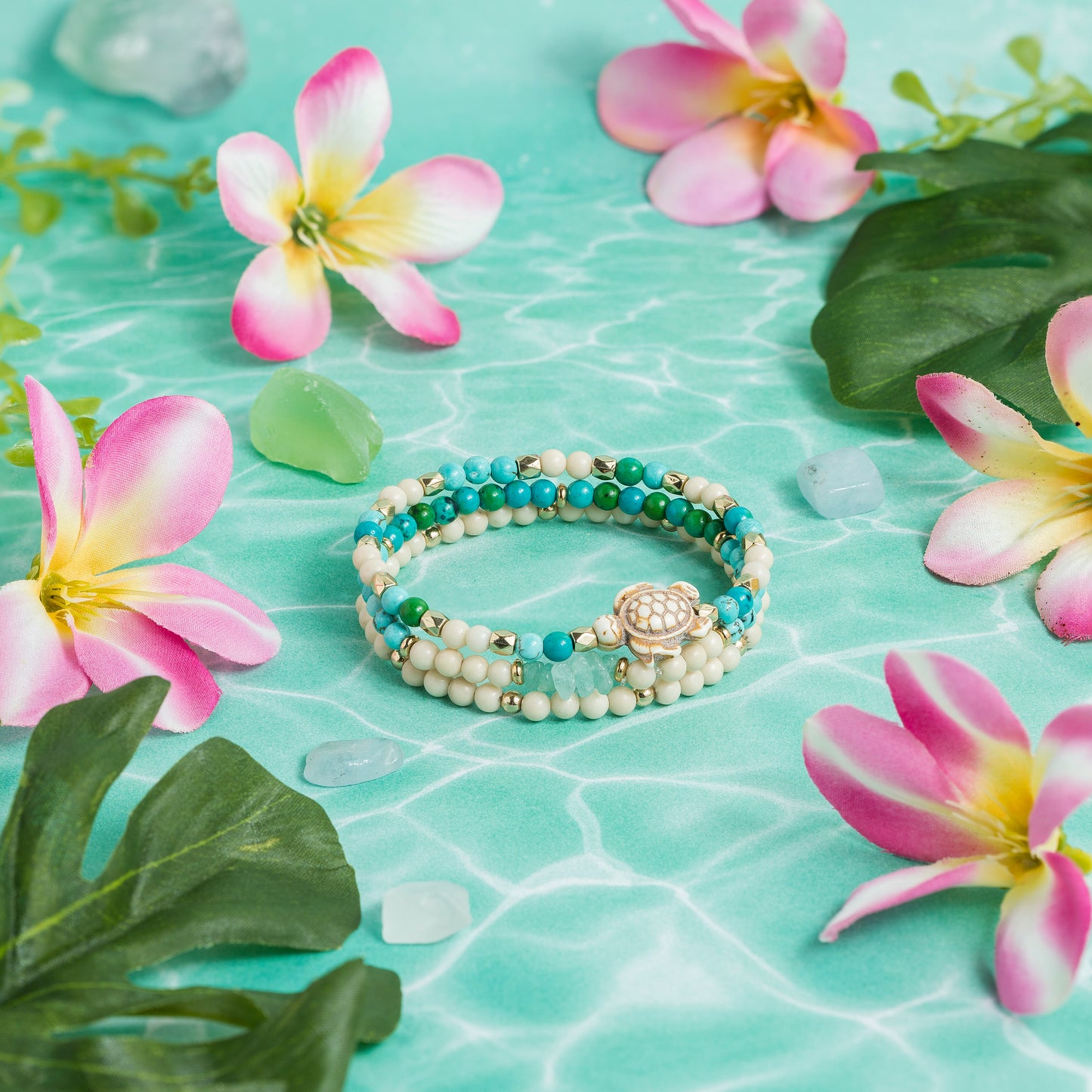 Choosing a selection results in a full page refresh.