'Unwind' Mini Gemstone Stack
Regular price
$34.00
Sale price
$34.00
Unit price
per
or 4 payments of $8.50 with
This gemstone stack features calming and soothing stones like Black Tourmaline, Malachite, and Labradorite. Use it to quiet your mind and find inner peace during meditation or mindfulness practices.

This stack contains: 
Blue Aventurine & Labradorite Mini Gemstone Bracelet
Blue Aventurine & Malachite Mini Gemstone Bracelet
Black Tourmaline & Malachite Mini Gemstone Bracelet
Buy any 2 items, get one free with code
BOGO2
Free Returns & Exchanges
This gemstone stack features calming and soothing stones like Black Tourmaline, Malachite, and Labradorite. Use it to quiet your mind and find inner peace during meditation or mindfulness practices.

This stack contains: 
Blue Aventurine & Labradorite Mini Gemstone Bracelet
Blue Aventurine & Malachite Mini Gemstone Bracelet
Black Tourmaline & Malachite Mini Gemstone Bracelet
About the Stones
Black Tourmaline is a stone of protection, believed to ground one's energies and inspire a calm and collected mood. The first tourmaline gems were thought to have been discovered by conquistadors in the 1500s. The stone's popularity boomed in the 1800s and was highly coveted around the globe for its beauty and metaphysical properties.
Labradorite is a stone of realization, believed to help its wearer awaken their inner consciousness. The stone can sometimes display an iridescent optical effect known as "labradorescence," where light enters the stone and is reflected from a sub-surface within the stone.
Malachite is a stone of sustainability, believed to promote good vibes and personal transformation. The gem was used to decorate the headdresses of Ancient Egyption pharaohs.
Moonstone is a stone of balance, believed to promote stability and inspiration. Ancient Romans admired the stone and used it to represent the moon's rays.
Blue Aventurine is a stone of clarity, believed to bring luck and balance to the wearer. The gemstone was popular in European courts of the 16th century and was thought to inspire strength and courage.
Sizing Info
4-millimeter beads
Small:

Approximately 6.75" length / 5.75" circumference.
Medium:

Approximately 7.5" length / 6.5" circumference.
Large:

Approximately 8.5" length / 7.5" circumference.
More Details
Stretch cord
Includes description card
Includes storage pouch
Every gemstone is unique and may vary slightly in size and color.
Shipping & Returns
Ships within 24 hours
Typically arrives in 3-5 days.
Easy returns, full refund within 60 days.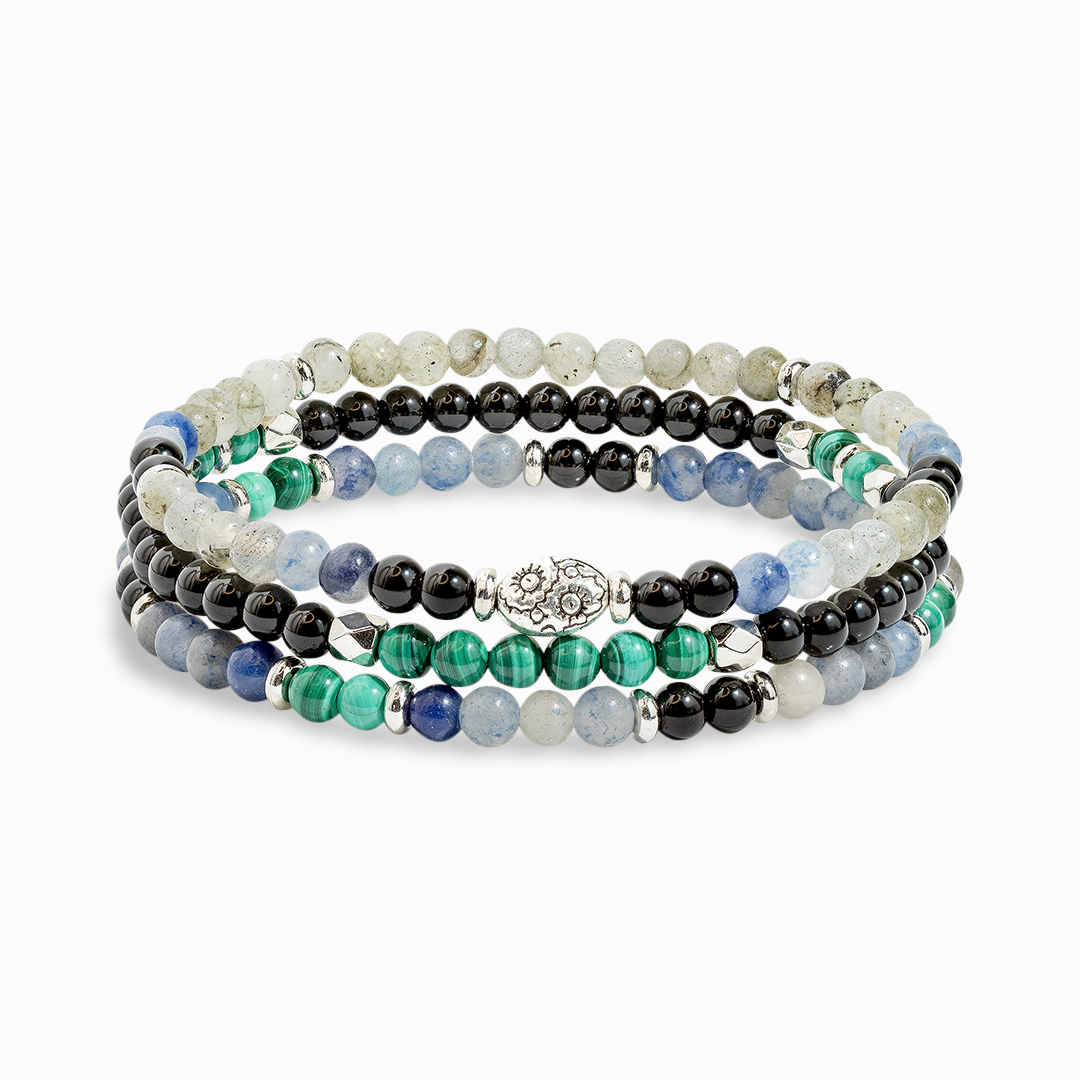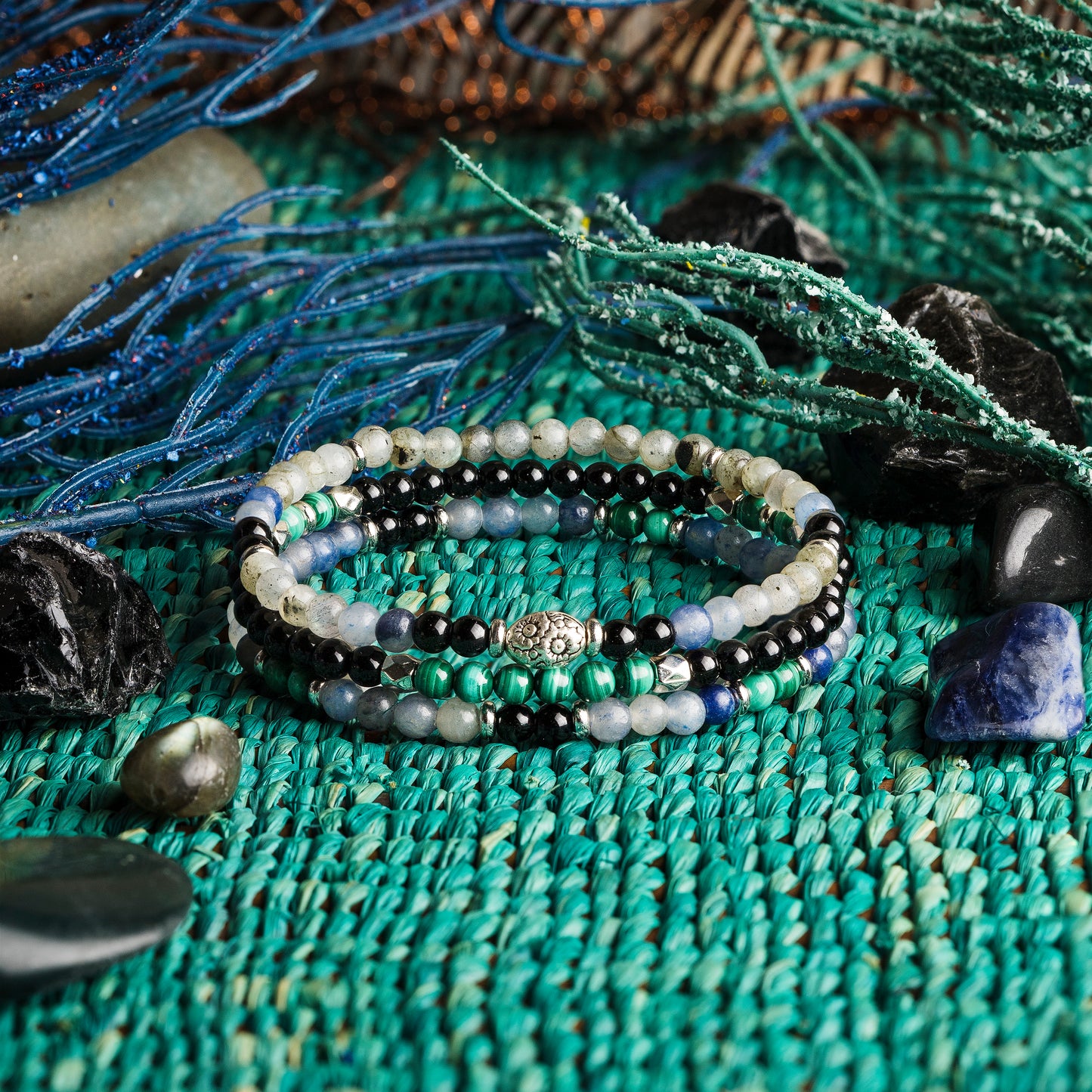 Choosing a selection results in a full page refresh.